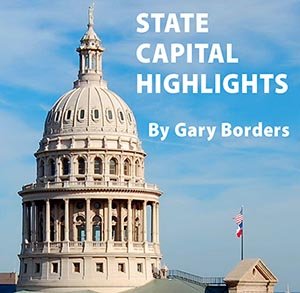 Lt. Gov. Dan Patrick outlined his goals for the upcoming legislative session, calling them "general concepts," according to the Austin American-Statesman.
The Railroad Commission of Texas issued a total of 678 original drilling permits in November 2022 compared to 842 in November 2021. The November 2022 total includes 574 permits to drill new oil or gas wells, 21 to re-enter plugged wellbores and 77 for re-completions of existing wellbores.
With the recent discovery of Chronic Wasting Disease (CWD) in Kaufman County, Texas Parks and Wildlife Department (TPWD) biologists are stressing the importance of testing harvested deer taken this hunting season to curb the spread of this deadly disease.